It's no real secret that the Academy is partial to the biopic. Big or small, intimate or epic, celebratory or critical, they never seem to tire of the allure of actors channelling real-life figures, past and present. Lately, in the performance categories in particular, biopics have been the surest route to voters' hearts, with seven of the last nine Best Actress winners falling under the category, and Daniel Day-Lewis having just broken a three-year run of biopic winners in Best Actor.
The genre is no less prominent this year, with titles like "Milk," "Frost/Nixon," "Che" and "W." all garnering varying degrees of awards buzz, for their star turns in particular. Meanwhile, from the arthouse, European titles like "Hunger" and "Il Divo" are significantly challenging the formal boundaries of the biopic, proving that the genre has far more adventurous terrain to cover than the solid, occasionally stodgy awards catnip the Academy frequently chooses to laud.
Back in August, I wrote a post about how I was wearying of Oscar's devotion to the genre; in turn, after my unenthusiastic "Frost/Nixon" review, a friend said to me, "Well, you do hate biopics." I really don't. But I am a little bored of the more linear, prosaic examples of the genre that reduce the narrative to CliffsNotes highlights in order to showcase a performance. (Step forward, "Ray" and friends.)
Real life offers an infinite number of structural and cinematic possibilities, and it is the films that best take advantage of this fact that this week's list is designed to celebrate. The ten films here take a wide range of approaches in portraying an equally diverse array of lives, but for me, they all pass the principal test of the great biopic: defamiliarizing the familiar. By creating living, breathing characters out of figures best known from history books and pop culture annals, they make real life as revelatory and surprising as fiction.
It's interesting to note how few of the films I've chosen qualify as the Oscar-bait that biopics are widely perceived to be — we have four Best Picture nominees here, and only one winner. It was by no means a deliberate or elitist move on my part, but the fact remains that a lot of the most interesting and audacious work within the genre doesn't get the recognition it deserves.
The biopic is clearly maturing — as I was drawing up the shortlist for this piece, I was surprised by how recent many of my inclusions were, but it's clear that filmmakers are getting more adventurous with time. For example, in the 1950s, a film like "La Vie en Rose" would have been made as a stolid music weeper in the "I'll Cry Tomorrow" mold — today it comes in a considerably more fractured form, structurally and stylistically. It's just one of several recent films, from "The Assassination of Jesse James by the Coward Robert Ford" to "Marie-Antoinette," to show that the biopic need never be safe cinematic territory. The following ten films prove that.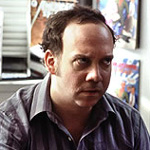 10. "American Splendor" (Robert Pulcini and Shari Springer Berman, 2003)
An ingeniously intertextual account of the life and work of comic book author Harvey Pekar, "American Splendor" goes against the grain of nearly every other biopic of a creative being by revelling in its subject's ordinariness. Riffing off Pekar's own autobiographical comics, Pulcini and Berman brought their keen documentarist's eye to Pekar's unremarkable world of beige offices and supermarket checkouts, making as much dramatically of the absences in his life as his achievements. Anchored by a quicksilver performance from Paul Giamatti, this achieves the rare biopic feat of matching its subject's individualism.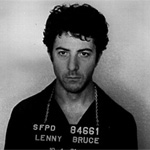 9. "Lenny" (Bob Fosse, 1974)
Unjustly neglected these days, Fosse's devastating portrait of infamous standup comedian Lenny Bruce remains one of the most honest and disconcerting screen accounts of a performer's insecurities. Bounding back and forth across Bruce's career as he challenges laws of obscenity and loses himself to addiction in the process, the film achieves the difficult task of capturing what obviously made Bruce such a compelling public presence, but it succeeds most as a sad, doomed love story between Bruce and his stripper wife Honey. Dustin Hoffman was never more fiercely energized on screen.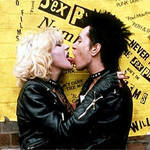 8. "Sid and Nancy" (Alex Cox, 1986)
As rattling, abrasive and occasionally unpleasant as the music of the Sex Pistols, this rough-hewed study of the ultimate destructive rock'n'roll relationship — that between the Pistols' bassist Sid Vicious and his American groupie-turned-manager Nancy Spungen — marries merciless documentary-style filmmaking with the blackest streaks of humor imaginable. Beginning with Vicious' police interrogation after stabbing Spungen to death, the film goes on to trace every abusive interchange that led him there, with extraordinary performances from Gary Oldman and Chloe Webb's performances is extraordinary, fuelled by the repulsive magnetism of punk itself.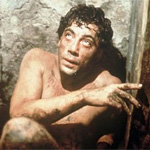 7. "Before Night Falls" (Julian Schnabel, 2000)
Seemingly intent on being the king of the impressionistic biopic, Julian Schnabel failed to move me with his glossy, self-regarding debut "Basquiat," despite his personal affinity with the milieu at hand. Here, in shifting his focus from painting to poetry, Schnabel made a far more convincing statement about art's capacity for individual and social change. As persecuted gay Cuban novelist-poet Reinaldo Arenas, it was Javier Bardem who garnered the most acclaim for the film, but what really sticks with me is the dream-like quality of Schnabel's imagery, which serves Arena's prose more vividly than the clickety typewriter sounds cluttering any number of other writer biopics.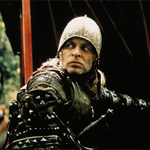 6. "Aguirre, the Wrath of God" (Werner Herzog, 1972)
One of the greatest studies of a historical figure ever made, and quite possibly the most insane. In taking on the story of Lope de Aguirre, the increasingly crazed Spanish conquistador leading a band of men in search of the fabled city of El Dorado, Herzog has admitted that the narrative was largely imagined, but that is of little consequence — as interpreted by Herzog and the great Klaus Kinski, this is an epic and exhaustive character study, filling in the human nuances and imperfections that history books cannot provide. Would that more biopics were this relentlessly cinematic, and this open to interpretation.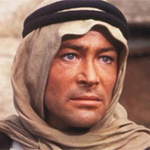 5. "Lawrence of Arabia" (David Lean, 1962)
An obvious selection, yes, but some films become standards for a reason. Few films can match Lean's sweeping, complex valentine to T.E. Lawrence for sheer visual and aural majesty, but it remains first and foremost a performance showcase. Actors today tend to attract praise for fully immersing themselves in a true-life figure, but O'Toole interpreted Lawrence by way of his own onscreen personality, creating a figure as imposing and expansive as the myth surrounding him. Historians have taken issue with the accuracy of the portrayal, but this remains cinema's most invigorating fusion of biopic and star vehicle.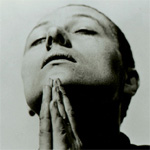 4. "The Passion of Joan of Arc" (Carl Dreyer, 1927)
I hesitated over whether or not to call this a biopic, given the constraints of its timeframe (it focuses solely on the last days of its subject's life) and the near-allegorical nature of its characterisation, but the fact remains that when I think of Joan of Arc, it is actress Renee Jeanne Falconetti's face, shorn of hair and infinite in expression, that I think of first. It is rare that a film has such a dominant hold on the popular conception of an iconic figure; the probing intimacy of Dreyer's camera succeeds in making a saint disarmingly human, crafting indelible, wordless history.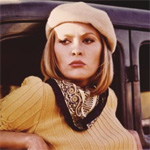 3. "Bonnie and Clyde" (Arthur Penn, 1967)
The greatest biopics tell the story not only of the figures at their centre, but of the world around them. So it is here, as Penn's startlingly angry, breathlessly romantic portrait of the iconic pair of bank robbers who terrorised the Midwest in 1930s reveals much about the social and moral failings of Depression-era America — and indeed, of the film's own audience, as Parker and Barrow's misguided rebellion tapped into a current of youth-driven change in 1967. We all know what's coming, yet the outcome remains as tensely, stunningly executed as the finest turns of fiction storytelling.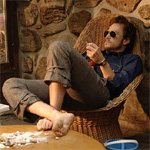 2. "I'm Not There" (Todd Haynes, 2007)
Haynes had already gleefully circumvented the rules of the musical biopic with his Barbie-starring "Superstar: The Karen Carpenter Story," but still we weren't prepared for the structural coup he pulls here: a study of the life and times of Bob Dylan, in which Dylan himself is absent. Replacing Dylan with a series of semi-fictionalised alter egos — varying wildly in age, race and, arguably, gender — proves the most fitting way to accommodate the multiple creative phases and personae of its subject. Instead of one fascinating inhabitation, we get a gallery of them, with Cate Blanchett's eerie, electrified "Jude" its crowning glory.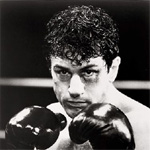 1. "Raging Bull" (Martin Scorsese, 1980)
It had to be. For raw, discomfiting intimacy, no biopic for me has yet matched Scorsese's searing, immaculately crafted portrait of Jake La Motta, a figure so defiantly, fascinatingly unlikeable it's a wonder the film got made at all — and more of a wonder still that the resulting work was so humanistic and non-judgmental. Reams have been written about the physical and psychological extremities of Robert De Niro's performance — but the most perfect description I remember once reading stated that "his very breathing has the weight of dramatic incident." In a genre plagued by fussy mannerisms and mimicking, that is the most one can ask for.
Agree? Disagree? What do you think are the greatest biopics of all time? Have your say below.