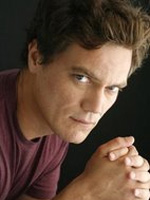 The New York Times has compiled a list of what they deem the five outstanding breakthrough performances of the season. It makes for interesting reading — sure enough, there are some performers from otherwise high-profile Oscar-bait films, but there are some surprises too.
I'm pleased to see them singling out François Bégaudeau, the star and real-life subject of "The Class," who projects remarkable warmth and gravitas on screen for someone who has never acted before. Meanwhile, their most under-the-radar selection is Freddy Rodriguez, apparently the standout of an ensemble pic I must confess I hadn't heard of, called "Nothing Like the Holidays." As a fan of Rodriguez' low-key work in the much-missed "Six Feet Under," I'm intrigued.
The Times' other three picks are all in rather more baity titles: Alison Pill in "Milk," an actress who has been bubbling under for a while now; French ingenue Alexa Davalos in "Defiance," whom they liken to a young Liz Taylor; and finally, an actor who has long been in my Best Supporting Actor predictions list, Michael Shannon in "Revolutionary Road."
In Richard Yates' novel, the character of John Givings is small but absolutely incendiary: a supposed paranoid schizophrenic who refuses to comply with the rigidly defined etiquette of 1950's suburbia. Shannon has been an exciting, imposing presence in such films as "Bug" and "Shotgun Stories," and I always thought his brooding intensity would make him ideal casting here. According to the Times, he makes good on the promise:
(Shannon) provides some of the movie's most thrilling fireworks … Playing a man who is mentally ill is an opportunity to chew the scenery, but Mr. Shannon does something else, infusing John with such tormented authority that the character becomes classical: he's the movie's Cassandra and Greek chorus at once.
Well, that's got my attention. In a lean category seriously wanting for contenders — beyond the slamdunk nomination for Heath Ledger — Shannon looks more and more like a surefire nominee. Read the rest here.