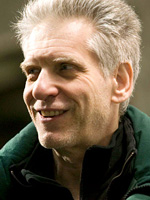 My recent article on Clint Eastwood drew an excellent response from Nathaniel Rogers (a regular commenter) that led me to this article. In that piece, I make clear my admiration for Eastwood, his artistry and the fact I believe him to be among the three finest directors working in movies. I stand by that, because I do not feel every film a director makes needs to be a masterpiece, as long as they are growing and continually trying to reach for something new.  Even the greatest of artists fail, and in fact they learn more from failure than they ever do success.
Before the knives are drawn and tossed my way I will remind all that this is my list, just an opinion. I have selected what I believe to be the finest 10 directors working in the English language (five today, five tomorrow). I am positive that there will be disagreement, but that's what keeps the world turning. Bear in mind that one film does not a genius make, and that a body of work (at least four films) was essential for the list.
With that, the filmmakers…
PAUL THOMAS ANDERSON
I think "There Will Be Blood" is the finest American film since "Schindler's List," a bold masterpiece that is firmly grounded by a raging performance from the great Daniel Day-Lewis.  The actor gives one of the cinema's finest performances. Despite having directed relatively few films at this stage in his career — "Hard Eight," the remarkable "Boogie Nights,"  the breathtaking "Magnolia" and the off-beat "Punch-Drunk Love" — Anderson has made a place for himself in American cinema. Drawing on the works of Altman and merging it with Scorsese's hard edge, a bit of Huston, Hawks, Ford and Welles tossed in for good measure, and you have Anderson.
I remember seeing "Boogie Nights" for the first time at the Toronto International Film Festival and knowing I was in the hands of a great director, weaving in and out of his narrative, always in control of the story and his actors. His films are brash and confident, his work fearless, and he is not bothered in the least by making his characters dislikable. Each film of his I see thrills me and reminds of the hope of the future for American film. Anderson represents such a huge part of that.
DARREN ARONOFSKY
I consider "Requiem for a Dream" one of the best films of 2000. I felt dirty after watching it, felt like I was on the same downward spiral as the characters within.  I recognized that addiction to antyhing was something truly terrible and potentially life-altering, more so than the most effective "Just say no" campaign could have managed. Ellen Burstyn has never been better and Jennifer Connelly took enormous risks as an actress that she had never taken before.
I was not a huge fan of "Pi" but have admired everything Darren Aronofsky has done since.  "The Fountain" was a challenging film for both audiences and the filmmaker, and though I am still not entirely sure if it is a great film, it is certainly a great experience.  This year's "The Wrestler" is superb, but it is likely to be remembered for Mickey Rourke's lead performance rather than Aronofsky's work as director.
JOEL AND ETHAN COEN
Though I do not believe "No Country for Old Men" was the best film of 2007, or even the Coen brothers' best film to date, this duo's body of work is quite extraordinary and fascinating. From "Blood Simple" through "Raising Arizona" to "Fargo" and "The Big Lebowski," each Coen effort is different from the one before, maintaining a quirky style, but still set in different worlds with characters that are light years apart.
Think of Margie from 'Fargo" encountering The Dude in "The Lebowski" and the two of them having coffee with Albert Finney and John Turturro in "Miller's Crossing." For me the Coens' best work that early, brilliant gangster film, at once an homage and an undeniable original.  I loved "Fargo" and Jeff Bridges's work in "The Big Lebowski" is one of the iconic performances Oscar missed. I'm glad they finally secured proper AMPAS approval last year.  They deserve that and they remain consistently interesting.
DAVID CRONENBERG
While much of his early career here in Canada was devoted to making gross-out, shclocky horror films, the manner in which David Cronenberg has grown over the last 30 years is thrilling.  From "The Dead Zone" to "Dead Ringers" we see a director becoming more confident with actors, able to hone strong performances.
"Naked Lunch" is without question his boldest work, asking the audience to take a journey with him from the pages of William S. Burroghs and the author's twisted mind.  Like Kubrick, he asked that you experience the film rather than just watch it. In recent years his films have left the supernatural behind to focus on the horrors of the real world.  The superb "A History of Violence" and "Eastern Promises" have earned rave reviews around the globe for their excellence. Long beloved in Canada, it is exciting to see the man embraced by the film world. And kudos to him for not selling out to Hollywood and staying true to the type of films he wants to make.
CLINT EASTWOOD
And you know why. From "Play Misty for Me" to "Changeling," Clint Eastwood has always challenged himself as an artist, sometimes hitting it right on, sometimes not. More often, however, his films are lean and powerful, with the story behind the story becoming the most interesting.
Have there been failures? Indeed. "The Rookie" was terrible, made for all the wrong reasons.  And I must confess to not being a fan of "Absolute Power." But look at "Bird," a bold study of jazz great Charlie Parker, superbly portrayed by a young Forest Whitaker, 18 years before he would win his Oscar for "The Last King of Scotland." In "White Hunter Black Heart" Eastwood challanged himself as an actor, portraying no less than John Huston in the film and pulling it off.  That effort was followed by "Unforgiven" which I am sure presents no argument for being a masterpiece.  And he's still going strong.
Check back tomorrow for the final five directors.  In the meantime, have your say: tell us your picks for the greatest filmmakers workign in the English language!