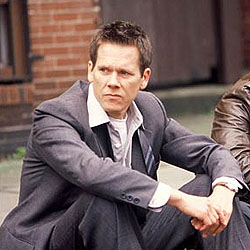 A couple of weeks ago, we invited you to submit ideas for our 'The Lists' feature, and, true to form, the suggestions came thick, fast and occasionally puzzling. (The Ten Best Bond Actors, for example, would require a couple of rather inventive entries. But hey, we like challenges.) As I was sifting through the suggestions ahead of this week's edition, I noticed that a couple of you brought up the ever-popular issue of under-rewarded performers.
No surprise there. It's a subject that has endless mileage because our relationship with on-screen actors is so personal and idiosyncratic — everyone has their own list of thesps who we feel that tiny bit closer to than anyone else, who we'll watch and defend even in their lowest career troughs, and whose lack of formal recognition from the likes of the Academy is something we take very, very personally. With actors, our devotion may not always be rational (as any of my friends who I've dragged with me to see the latest Jennifer Aniston disappointment can attest) but it is unwavering.
So it is that Oscar blogs are littered with impassioned posts about the overdue and the unfairly snubbed, with Kate Winslet and Johnny Depp seemingly the current patron saints of the 'how have they not won' brigade. But today I want to celebrate the victims of an even more fundamental oversight: The Un-nominated.
From Buster Keaton to Dirk Bogarde, from Marilyn Monroe to Katrin Cartlidge, the list of gifted and/or iconic actors whose careers ended without so much as a single Oscar nomination is distinguished, baffling and surprisingly long. The Academy tends to ensure that most great actors get at least one bite at the cherry, even if it's not always for their best work. (The fact that Tim Roth's Oscar resume begins and ends with "Rob Roy" is but one embarrassing example.)
But every now and then, for whatever reason, a worthy name continues to slip through the cracks, despite consistently doing the right work in the right films with the right people. (Just ask Mia Farrow.) For the list below, I've gathered 10 men and women for whom it's not too late. All are fine, actively working actors who should have at least one — usually more — Oscar nomination by now, but thus far, the Academy has turned a blind eye. Wake up, guys.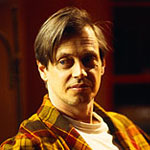 10. Steve Buscemi
Indiewood's go-to guy for neurotic, bug-eyed eccentrics ever since his immortal protest against being Mr Pink in "Reservoir Dogs," and the comic high point in many an overblown Hollywood product, Buscemi's Oscar drought is proof how slack Oscar can be in rewarding character actors. Passed over for his hilarious work in Best Picture nominee "Fargo," he seemed to be on course for his first nod in 2001, when he picked up a slew of awards for his turn as sweet, socially inept record collector Seymour in "Ghost World." Sadly, the Academy had other ideas.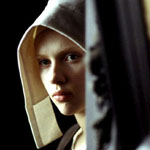 9. Scarlett Johansson
Buscemi's co-star in "Ghost World," Johansson has become something of a critical punchbag of late following a spate of ill-chosen films. Certain people seem to have swiftly forgotten that in 2003, she announced herself as an actress of real grace and intelligence with the stunning one-two of "Lost in Translation" and "Girl With a Pearl Earring." She earned dual Golden Globe nods and won a BAFTA, but Oscar was unmoved. Two years later, they were still napping when she electrified Woody Allen's "Match Point." Since then? Mainly dross, but if the Academy had thrown her bone, maybe she'd be getting better offers.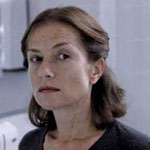 8. Isabelle Huppert
She may have a BAFTA, a Cesar and awards from the Cannes, Berlin and Venice festivals, but Oscar has so far remained blind to Huppert's prolific international career. Poised for a Hollywood breakthrough as the female lead in the infamous "Heaven's Gate," she responded to that film's epic failure by returning to France and playing a million fascinating varieties of sexual repression. Her career got a second wind this decade with massive acclaim for her work in "The Piano Teacher," but it's unlikely she'll ever play it safe enough for the Academy's liking.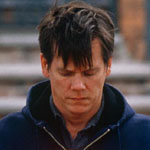 7. Kevin Bacon
Like his relative contemporaries Dennis Quaid and Jeff Daniels, Bacon is one of those solid, unshowy actors who seems to be punished by the Academy for his reliability — after all, when you're so consistently good, it's difficult to have a 'breakthrough' of the kind Oscar voters like to reward. In 1995, "Murder in the First" brought him awards smoke but no fire, and one can only assume the film's nervy subject matter cost him a nomination for his stunning performance as a reformed pedophile in "The Woodsman," but that's the voters' failing, not his.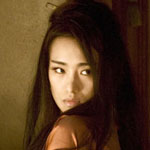 6. Gong Li
One of the great faces of modern cinema, Gong was instrumental in bringing Chinese cinema to Western attention in the early 1990s. However, while festival juries and the likes of the New York critics responded to her haunting star turns in such masterworks as "Raise the Red Lantern," "The Story of Qiu Ju" and "Farewell My Concubine," Oscar voters couldn't look past the subtitles. After crossing over to Hollywood with a spectacularly baity performance in "Memoirs of a Geisha," Oscar attention finally seemed to beckon, but her campaign got derailed amid the film's critical mauling.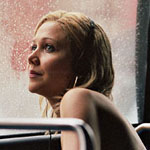 5. Maggie Gyllenhaal
History books will suggest that Helen Mirren gave the only award-worthy performance of 2006, but the Oscar that year actually belonged to Gyllenhaal, whose astonishingly raw, unsentimental performance as an ex-con and junkie trying to reconnect with her young daughter in "Sherrybaby" marked a watershed in an already promising career. Oscar voters foolishly ignored her, just as they did four years previously when her fierce, funny, dangerous turn in "Secretary" as the titular office worker lured into the joys of S&M announced her as a name to watch. Gyllenhaal is still only 30; one senses her time will inevitably come.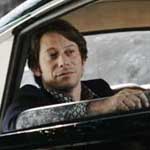 4. Mathieu Amalric
Easily one of the most compelling actors in the world today, Amalric had amassed an impressive portfolio of work in his native France before coming to international attention in "Munich." His performance as assassin informant Louis was the best thing in Steven Spielberg's confused Oscar nominee, but the Academy paid no mind. Two years later he was the galvanizing human anchor of Julian Schnabel's "The Diving Bell and the Butterfly," but the performance was too unconventional to strike gold. Next to be seen as the villain in "Quantum of Solace," I sense he's on the cusp of a Bardem-style breakthrough.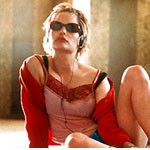 3. Jennifer Jason Leigh
1994 served up one of the weakest Best Actress fields in Oscar history, yet they still couldn't find room for Leigh's singularly daring interpretation of Dorothy Parker in "Mrs. Parker and the Vicious Circle." She was even more impressive the following year in "Georgia," but still got no love. Since then, she's maintained one of the most consistently interesting careers in the business, turning in challenging work in such Academy-unfriendly films as "eXistenZ," "In the Cut," and "Margot at the Wedding." Respected as an industry outsider, it's hard to say if she'll ever do something baity enough for Oscar attention.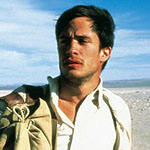 2. Gael García Bernal
If playing Che Guevara and a transsexual in the same year can't get the Academy to notice you, what can? I don't know, but I'm pretty sure Bernal has what it takes to find out. No actor of his generation has quite such an enviable CV: from his searing breakthrough in "Amores Perros," he's gone from strength to strength, with "Y tu Mama Tambien," "Bad Education," "The Motorcycle Diaries" and a mercurial comic turn in "The Science of Sleep" making good on that promise. Next year brings Jim Jarmusch's "The Limits of Control" and Lukas Moodysson's "Mammoth" with Michelle Williams. And he's not yet 30…the sky's the limit.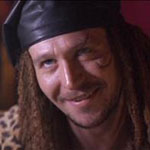 1. Gary Oldman
"Sid and Nancy," "Prick Up Years Ears," "Rosencrantz and Guildenstern are Dead," "JFK," "Bram Stoker's Dracula," "Leon," "Murder in the First," "The Fifth Element," "The Contender," "Batman Begins," "The Dark Knight"… Most entries on a list like this are debatable. This one is not. Now 50, Oldman still has not one major acting award — or Oscar nomination — to his name, despite one of the most exciting, chameleonic filmographies out there. With Heath Ledger grabbing all the attention in this year's supporting race, it's unlikely that's about to change, but the Academy needs to address this embarrassment, and soon.
And there you have it. I know I'm going to catch hell for not having Christian Bale on the list, but that's what the comments section is for. Have your say below.