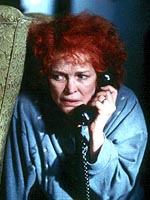 This is the first of a two-part study of legendary screen actresses through the years.  Stay tuned tomorrow for part two.
We often hear about the great actors in movie history: Brando, Nicholson, Duvall, Hoffman, Hackman, Washington, Freeman and DeNiro, men who advanced the craft into an art of the highest order.
But what of the women? They have never really been taken seriously in Hollywood as trend-setters.  Historians have even documented the genuine shock by studio heads when they realized that a woman, Vivien Leigh, had carried "Gone with the Wind" for its more than three-hour running time.
Leigh, Bette Davis and Katherine Hepburn were the greatest of classic Hollywood, and certainly Elizabeth Taylor's astonishing performance as Martha in "Who's Afraid of Virginia Woolf?" broke ground for women in terms of what they could portray on screen and get away with. A genuine movie star, Taylor gained a great deal of weight for the film and was willing to play down her stunning good looks in the name of her art.
Brash and loud, vulgar and sexual, Martha was the greatest challenge of Taylor's career, to which she responded with one of the cinema's great performances. This was years before Robert De Niro in "Raging Bull," which received substantially more attention. But all of the aforementioned actresses in one way or another broke ground for the fairer sex.
Hepburn was clearly the most gifted of the early screen actresses, adept at both comedy and drama, excelling as she aged, growing artistically in such films as "The Rainamker" and "Suddenly Last Summer" and ultimately giving her greatest performance in "Long Day's Journey into Night."  She won four Academy Awards for Best Actress in her time, including back-to-back wins in 1967 and 1968, and she was something of a surprise choice for "On Golden Pond" in 1981.
The dame that broke down the door for ladies in terms of realistic modern acting, however, was unquestionably Jane Fonda, with two galvanizing performances in "They Shoot Horses Don't They?" "Klute." Fonda was utterly fearless in her portrayals of difficult women, unafraid to look horrible on screen, but more important she delved deep into their characters and portrayed them warts and all, letting go of the starlet label that seemed easily placed on her.  Hollywood began to take women a great deal more seriously after she came along in terms of authentic portrayals.
Ellen Burstyn would follow, a fine actress, but hardly anyone's idea of a classically beautiful movie star.  Still very attractive, without the shape of the stars, Burstyn was real, and she portrayed real women on screen without a shred of vanity. Her performances in "The Last Picture Show" and "The King of Marvin Gardens" led to her Oscar-winning work in "Alice Doesn't Live Here Anymore," one of the great screen performances of all time.
In later years, Burstyn would follow her exceptional early work with an array of strong performances that proved she still had it, including "Same Time Next Year," "A Dream of Passion," "Resurrection" and what I personally consider to be her finest work, "Requeim for a Dream." Her most recent work was perhaps the greatest of this year's Toronto International Film Festival, a gentle, powerful piece of acting in "Lovely, Still."  With faithful distribution, this is a film that could garner the actress another nod for best actress.
Burstyn is still as surprised as anyone that she's still working (and a lot), and when the right role is there, she is among the most formidable actresses in the business. She also knows she must be careful, as roles like the one she took in the remake of "The Wicker Man" take the edge off her brilliance.
Wrapping it up for part one, for a short time in the 1970s, it seemed Jill Clayburgh would be the actress of the future. Her superb performance in "An Unmarried Woman" secured the New York Film Critics Circle award for Best Actress as well as an Oscar nomination, but more importantly, it secured the attention of audiences and critics. She was the "it" girl of the moment. Another Oscar nod came for "Starting Over" and then there was a controversial performance in "Luna" as a mother sexually active with her son in a film directed by Bernardo Bertolucci (following the hellfire that came with "Last Tango in Paris").  After that "Luna," Clayburgh fell sharply off the radar, emerging briefly a couple of years ago with a fine performance in "Running with Scissors."
Tomorrow we'll tackle another handful of actresses that have continuously pushed the medium forward, but for now, and following up on our conversation about the greats of the modern generation, have your say.  What actresses are most likely to take up the mantle of these classic performers?