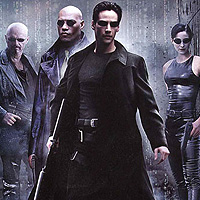 Remember that Entertainment Weekly cover from November of 1999?  The headline boldly proclaimed: "The year that changed movies."  Indeed, it has become nearly a cliche to harp on and on about those 12 months of solid product as a time not equaled since the glory year that was, 1939, but to many, the truth was the truth.  1999 was the best year for films in a long, long time.
And it wasn't a microscopic view of "quality" either.  A broad net was cast, from genre successes aplenty to art house sensations, both finding equal play in the film awards circuit that year.  And so it is that hammering out a list of the 10 best constitutes to be a pastime of sorts for the movie lover, especially those like me who were experiencing an awakening of sorts around that time.
1999 was my first year of film school — the dark ages, as I like to call them (because I've come to know film school as a fool's errand of sorts, an education not easily passed from one person to the next but better learned through trial and tribulation).  But I was still an eager, unjaded soul and took a trip to the local theater one day with a troupe of friends for our own double feature: Sam Mendes's "American Beauty" and David O. Russell's "Three Kings."  It was our first real understanding of the year that had been unfolding right before our eyes.
"American Beauty" has, of course, aged quite poorly, though Russell's Iraq war film remains a staple of sorts, a unique blip in a consistently uneven genre.  This was already the year that had seen the release of the first "Star Wars" installment in over 20 years (however disappointing), the last great exhibit from the portfolio of the cinema's greatest artist (Stanley Kubrick's "Eyes Wide Shut") and a science fiction masterpiece that owed as much to William Gibson as anything else (at least those ideas were making it to the screen).
Moreover, this was a cinematic year that would see releases from more top-tier directors than any other year: Kubrick, Scorsese, Lucas, Lynch, Allen, Fincher, Burton, Leigh, Minghella, Anderson, Almodóvar, Mann, Lee, Stone, Jordan, Sayles, Soderbergh, Forman, Burton, Pollack, Darabont and Howard, while simultaneously launching the exciting careers of untold newbies.  The range of quality, as expected, was certainly wide, but that all of these guys were in neck deep in their work during the same stretch of time had plenty to do with the perception of 1999, then and now.
So with that, I felt that this week's top 10 list (a Tuesday regularity now, if you haven't been keeping score) would address 1999, the year that was.  Here are my picks: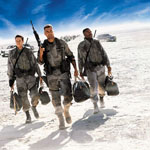 10. "Three Kings" (David O. Russell)
David O. Russell is a visionary of sorts, but he seems to always be right at the surface, just about to break through with an unyielding brilliance, never fully harnessing the wicked talent he clearly has.  But for a brief moment in the fall of 1999, he discovered an outlet in this Iraq War dramedy that became more famous for its off-screen drama than what unfolded on-screen.  Pity, because I would rank "Three Kings" in a list of the 10 greatest war films ever made without flinching.  George Clooney, Mark Wahlberg, Spike Jonze and Ice Cube headlined a sprawling cast that probably deserved some ensemble attention.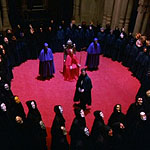 9. "Eyes Wide Shut" (Stanley Kubrick)
Stanley Kubrick's most difficult-to-qualify production is, in many ways, a perfect swan song for the director.  Perhps the most atmospheric of his efforts, save for "2001: A Space Odyssey," "Eyes Wide Shut" was released four months after the director's death, leaving no real opportunity for us to plumb his mind for the dream-like tale he left as a legacy.  Despite the lingering sense that they had no idea what was going on, Tom Cruise and Nicole Kidman gave two of their best performances to date, while Sydney Pollack inhabited a supporting character with the authority that came to be a trademark of such performances.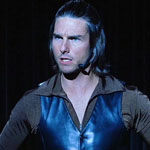 8. "Magnolia" (Paul Thomas Anderson)
Steadily making his mark with measured films and plenty of time off in between, Paul Thomas Anderson seemed to catch more than a few off guard with this "Boogie Nights" follow-up.  Despite a vast ensemble that might have confused even Robert Altman, the frog-infested denouement was the last straw for most.  But in its own manical way, "Magnolia" (like "There Will Be Blood" will likely prove) gets better with age.  Tom Cruise received the most attention for his devilish portrayal of a macho self-help instructor, but equally deserving of praise was Julianne Moore and William H. Macy.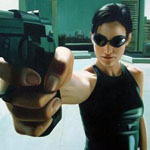 7. "The Matrix" (Andy Wachowski, Larry Wachowski)
Despite a pair of sequels that nearly tarnished its legacy and the unavoidable fact that the film seems to lose something as years go by (one can't be sure if one thing has anything to do with the other), the Wachowski brothers' "The Matrix" was nonetheless a kick-start for 1999's long ride to infamy as a year to remember.  And it deserves a secure place alongside the greatest of science fiction cinema.  Taking more than a few leads from the literature of William Gibson and Neal Stephenson, the filmmakers took audiences on a mind-bending (and spoon-bending) trip while making Keanu Reeves cool again…if only for a moment.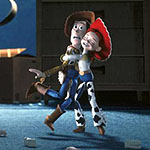 6. "Toy Story 2" (John Lasseter)
Following up one of the most innovative animated features of all time is difficult enough, but surpassing the original with more creativity and amplified emotion had to have been considered out of the question.  John Lasseter and company managed as much in spite of the odds.  "Toy Story 2," however, marked the moment Pixar really grew up.  The originality of "Toy Story" and "A Bug's Life" was undeniable, but it was the deeper issues of loyalty, greed and redemption that elevated "Toy Story 2," and the possibilities of animated feature filmmaking, to the heights it can enjoy today.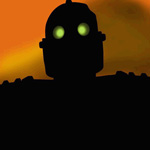 5. "The Iron Giant" (Brad Bird)
Filmmaker Brad Bird has certainly gone places since his first foray into feature animation after a successful career on the small screen.  "The Incredibles" and "Ratatouille" became critical favorites in their respective years and key elements of the pixar stable, but back in 1999, "The Iron Giant" was a revelation, a traditional animated endeavor that settled into a nice groove in the wake of our #6 selection's CGI innovations.  Ushered to the screen in no small part due to the efforts of The Who guitarist Pete Townshend, the film featured solid voice work from Harry Conick Jr. and, of course, Vin Diesel as the giant himself.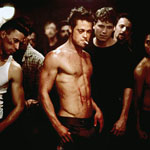 4. "Fight Club" (David Fincher)
One of the most undervalued films of the year, David Fincher's "Fight Club" didn't receive the praise it deserved even from critics that received it favorably.  Other than "The Matrix," it is probably the most likely film from 1999 to live on in pop culture infamy, but moreover, it was a dynamic statement from a talented filmmaker who had lingered in the realm of solid genre filmmaking throughout the decade.  Here was a narrative pieced together with the residue of cool, another statement for the mid-age crisis and, in that manner, an interesting foil for "Office Space."  Brad Pitt's work was, as usual, unfairly ignored.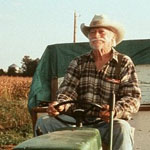 3. "The Straight Story" (David Lynch)
I was floored by the reserve and sure-handed emotional guidance of David Lynch's "The Straight Story," a film I expected to carry the director's trademark oddities given the rather peculiar plot.  But in the story of Alvin Straight, Lynch found deeper issues that resonated far after the seemingly anti-climactic, but somehow perfect final scene.  Richard Farnsworth deserved every award that came to him and more, but it was sad to see Sissy Spacek's brave performance left out of the conversation for the most part.  Angelo Badalamenti's score ranks among his very best work, while Freddie Francis's cinematography is incredibly intimate.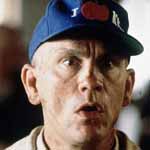 2. "Being John Malkovich" (Spike Jonze)
One of two critical darlings of 1999 (both of which top this list), Spike Jonze's first attempt at feature filmmaking was the announcement of two considerable talents: Jonze and screenwriter Charlie Kaufman.  A bizarre tale that would have trouble landing a green light at any studio, "Being John Malkovich" somehow found its way into production and the marketplace with a penetrating glimpse at the downfall of a consumed artist.  As we would discover was his penchant, Kaufman wrote a lot of himself, with all the self-loathing and fantasy introspection he could muster, into the piece.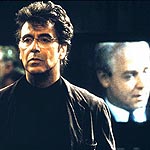 1. "The Insider" (Michael Mann)
It seems today, as much as it was in 1999, that little argument can be put against Michael Mann's blistering masterpiece that was shamefully shut out of any Oscar glory.  Forget Eric Roth's incredibly detailed and researched script.  Leave career-best portrayals from Russell Crowe, Christopher Plummer and, arguably, Al Pacino at the door.  Disavow the sleek design and visual appropriateness of the production, which would have been left to boring slumber in the hands of any other filmmaker.  Mann made the talky worlds of broadcast journalism, the court system and big tobacco more compelling than the greatest of thrillers.
No list can be without it's list of honorable mentions, so I must give appreciation to the broken narratives of Tom Tykwer's "Run Lola Run," François Girard's "The Red Violin" and Doug Liman's "Go," as well as the genre engenuity of M. Night Syamalan's "The Sixth Sense" and Tim Burton's "Sleepy Hollow," not to mention the exactitude of Oliver Stone's "Any Given Sunday" and the comedic brilliance of Mike Judge's "Office Space" and Woody Allen's "Sweet & Lowdown," each of them narrowly missing placement.
What about you?  Tell us your top 10 films of 1999 in the comments section below!