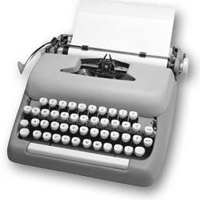 "To the people of Santa Clara, this is Commandant Che Guevara. The enemy would have us live in fear. But it is they who should be afraid. Because the power of the people is irresistible. Blockade the streets. Open your homes to rebel soldiers. And if you have a gun, pick it up. If there was ever a time to fight for your liberty, that time is now."

Consider myself a former believer in the church of Steven Soderbergh. When the director won his much deserved Oscar for "Traffic" I thought for sure we were seeing the emergence of one of the most important American directors in quite some time. And then what happened? The movies he was making — the "Ocean's" trilogy, "Bubble," "The Good German" and more — all sounded so interesting and promising on paper, and in the opinion of this writer, all ended up entirely soulless and lacking.
So I have been cautiously anticipating the Che Guevera one-two punch of "The Argentine" and "Guerrilla." You'll have to forgive me (but I'm sure you'll understand) if I certainly wasn't in anticipating Peter Buchman's scripts. He debuted with "Jurassic Park III" (how the hell do you get to start your career with a "Jurassic Park" movie?!) and followed it up with the excruciating "Eragon." Not exactly the man I'd select for this task, to be certain.
But thankfully, "The Argentine" and "Guerrilla" — collectively, "Che" — are far superior works than Buchman's previous two scripts. What we have here are handsomely crafted pieces that are easily malleable for a director like Soderbergh to reconstruct the way he wants, which according to the reviews I've read, seems to be exactly what he's done. Scenes from "Guerrilla" appear in the first half of the film (what I presume will be "The Argentine" section), predominately Guevera's famous speech at the United Nations in New York City.
Because so much has been said about "Che" as a whole, and because the story is an infamous one, it seems somewhat unneccessary to go into a long plot description. In a nutshell, "The Argentine" introduces us to the young, asthmatic Che as he follows Fidel Castro and his ragged team of revolutionaries from Mexico to Cuba (1956-1959). "Guerrilla" takes place seven years later and concerns itself with the last two years of Che's life.  It also seems to have been the script most drastically altered for what will be seen on screen, including additional scenes involving Che's wife (to be played by the lovely and talented Catalina Sandino Moreno) and his entire U.N. excursion in 1964 has been added to the draft I have.
Taken separately, "Guerrilla" was the more engaging piece.  "The Argentine," taking place almost entirely in the jungles, errs on the side of repetition. While certainly well written, with memorable characters (the "Little Cowboy" was a stand out), I couldn't help but understand where critics are coming from that have complained about the length of the finished product.
"Guerrilla," naturally, leaves the jungles and has a much more epic reach, and for this reader, more of an emotional impact as we see the hard work of Che and Fidel's labors come to a fruition of sorts. The ending in particular caught me off guard with how subtly charged and even lovely a conclusion this epic could have. "Guerrilla" also demonstrates a wider grasp of the moral choices Che made, and as such, seems to have an added weight that "The Argentine" sometimes lacks in it's men-on-a-mission structure.
One thing that is impossible not to admire about "Che" is how it blissfully ignores the dreaded bio-pic formula we have had shoved down our throats Oscar season after Oscar season. "The Argentine" starts off with a 28-year-old Guevera in 1956 and we are never forced to suffer through a "greatest hits." For anyone interested in the pre-1956 section of Che's life, "The Motorcycle Diaries" will fulfill any and all needs.
I feel like we all know by now that the only Oscar contention "Che" is looking at would be Benecio Del Toro's Best Actor bid. While I have no doubt that the actor will be wonderful in the role, I struggle to see him getting a nomination in such a crowded year, I must say.  And for a film that has been met with such mixed feelings at that. If the films are eligible separately, I'd suspect that the push would come for "Guerrilla."
Aside from Del Toro, I'm excited to see what Demián Bichir will bring to the role of Fidel Castro. I've never seen him in anything, and Castro has such a key role, his friendship with Che so central to the action, that I eagerly await seeing the two actors spar with one another.
So I remain optimistic, if cautiously so, that this could be a beautiful return to form for Soderbergh. After all, I'll take an overwrought four hour epic with the director trying too hard over any of his output in the last eight years, no questions asked.  But if nothing else, "Che," in it's two separate but equally commendable halves, serves as a big step-up to the plate for Peter Buchman. I'd suggest we all keep an eye on this writer, because his work here shows unexpected promise.
Next week: "Body of Lies" by William Monahan and Steven Zaillian!