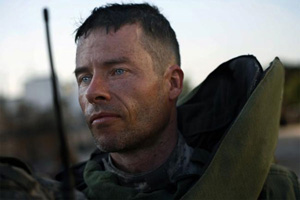 This year's Toronto International Film Festival just didn't cut it for some people.  The talk of Oscar taking a break from the annual September showcase had become tired before films even began screening, and certainly before every major news outlet had chosen the angle as the only story worth telling.
For 10 days, the excitement for what was on hand seemed terribly muted.  But for my part, I could not have been more enthralled.
We've been gifted with frontrunners in the two lead acting categories (Mickey Rourke and Kristin Scott Thomas), performances that should maintain their bee-lines for nominations at the very least, despite what the next three months have in store.  A studio that looked primed for a much-deserved year off the Oscar circuit two weeks ago has emerged as a formidable contender yet again with two acquisitions that are already winning awards (Fox Searchlight).
What's more, true independent cinema was given a stage on which to perform without being obscured by big studio product seeking a pre-Oscar campaign boost.  As a result, at least two well-received sleepers have insinuated themselves into the film awards spotlight ("The Hurt Locker," "Lovely, Still").
What's not exciting?
I started out this season thinking 2008 would be a weak year for cinema, perhaps on the level of 2005's shoddy output.  The idea has been echoed in numerous corners, as well as by fellow contributors, but I feel the need to re-frame my philosophy on the situation.  2008 seems to be proving itself a much more measured year, perhaps with less "rah-rah" exhibitions of undeniable filmmaking talent than solid and penetrating works that are out there for the interested (and patient) viewer.
I say this, of course, without having seen the bulk of what critics enjoyed (or didn't) over the last two weeks, but I've seen enough to know 2008 isn't necessarily a dog.  And judging from the critical reception of the "keepers," for lack of a better word, there is quality in them thar hills!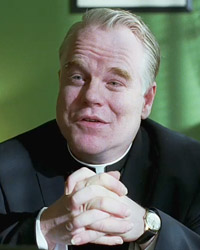 And yet, all eyes remain on the unseen.  Isn't it always the case?  Studios that didn't — or couldn't — exhibit at Toronto, Telluride or Venice have set themselves up for a double dose of inflated expectations.  On the one hand, film-goers are still attracted to the mystery of the unrevealed.  On the other, they are salivating for something truly dynamite that will justify their long, painful march toward the Oscar season.
But what happens when the studios finally show product that simply succeeds on its own terms without achieving the anticipated grand slam?  What if there isn't a savior in the wings?  Does that product deserve to be held up to the scrutiny of a year's worth of underwhelming work?
Lots of questions.  Very few answers…so far.  But last week was an eventful one.  A number of perceived contenders finally gave us glimpses into the future via trailers and marketing materials.
Most agree that Joe Wright's "The Soloist" holds the potential for that rare balance of awards bait and genuine emotional power, especially with a shift of focus from supporting to lead for Robert Downey Jr.
But that supporting vacancy wasn't there for long, with Philip Seymour Hoffman quickly insinuating himself after the trailer for John Patrick Shanley's "Doubt" provided a glimpse at the actor's work in the film.  Meryl Streep came across dynamic as expected, but it's just a trailer.
Further performance power was to be found in extended looks at "Changeling" and "Revolutionary Road," while Gus Van Sant's "Milk" finally came correct with a peek at Sean Penn's highly anticipated performance as doomed political figure Harvey Milk.
We've almost seen something from everything. The only films that remain elusive are the curiously silent "Seven Pounds" and "Gran Torino," as well as two films from the Weinstein stable: Stephen Daldry's "The Reader" and John Hillcoat's "The Road."  And the former is still a case unsettled where a 2008 release date is concerned.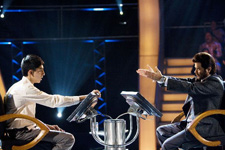 But you, of course, already know all of that.  And I hesitate to fan the flames of anticipation with yet another profile of what is to come, more attention paid to the morsels we've been allowed so far.  What Toronto, Telluride and Venice showed us, if anything, was the power of a modest cinematic year.
When all eyes aren't tuned to a January nominations announcement — and a February awards ceremony — that systematically infuriates film-goers year in and year out, we can finally see through the bullshit to the reason I'm writing these words and the reason you're reading them.
Do you think Darren Aronofsky had gold statues in mind when he pulled a washed up actor off his ass and tossed him into a (as a result) risky production from a script that was recently on the Hollywood Black List?
Do you think Danny Boyle was seeking awards attention when he stayed in his own unique groove to crank out a film without domestic stars from a relatively unknown literary source?
And do you think Kathrine Bigelow gave a damn about the Academy when she put her nose to the grindstone on a topic that has repelled popular and critical audiences over and over and over again?
Of course not.  It's the movies.  And to my mind, this is the first year Toronto and the rest got it right in a long time.  So perhaps it's the other way around; let's see if what is on the horizon can hold a candle to them.

Main Category Charts
Technical Category Charts
The Contenders
Oscar Prediction Archives