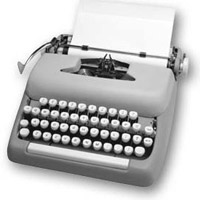 "I didn't buy all this stuff blockhead.  I've lived here for fifty years.  A man stays in one place long enough he tends to attract a decent set of tools."
There are a lot of admirable things about "Gran Torino," a simple yarn precariously told by screenwriter Nick Schenk.  It wallows unforgiveably in the bigotry of its central character, Walt Kowalski (to be played by Clint Eastwood), pushing that boundry to laughable distances at times.  But thematically, it works.
Walt hates gooks, chinks, slopes, call the Asians who've moved onto his block what you will.  He's a Pabst-chugging, VFW-trolling, inner-child- and soft-undberlly-suffocating ex-military man with a chip on his shoulder for religion and a dysfunctional relationship with his children.  He's pretty standard, by all indications.
We come into Walt's life at the funeral for his deceased wife, Dorothy, and we're given the immediate indication that this won't be a weeping widower.  Walt looks on as a fresh-faced preacher hangs a string of fancy words out over the crowd, and in ironic disgust he can only mutter, "Jesus."
When a Hmong family moves next door, it seems to be the last straw for Walt, who has watched the neighborhood's decline for a number of years.  His house is pristine amid the rubble of homes unkempt by their Asian inhabitants, so it's one more log for his racist fire.
The thematic thread woven into the character from the start is Walt as the fixer.  A former Ford employee of 30 years, Walt's prized posession is the 1972 Gran Torino sitting under a tarp in his garage.  He has a tool collection to rival a small construction outlet and is persistent with maintenance and upkeep.  The tendency drifts to the people in his life as well, always finding a solution to whatever he perceives as a problem.  It's the workhorse in him — even if, ultimately, he won't be able to fix himself.
Tao, one of the new neighbors, is a teen-aged boy at an all-too-familiar crossroads, and the way of the gun is close to winning the battle for his soul.  Hmong gangbangers, as Schenk so eloquently describes them, own the turf of Walt's neighborhood now, getting in the occasional scuffle with equally barbaric Latino chollos, if you will.  The Hmongs recruit Tao to their gang and his initiation ends in a failed attempt at stealing Walt's baby out of the garage, a scene that ends with Walt leveling a WWII-era rifle in Tao's face and damned-near making the boy piss himself.
"Thug life" isn't for Tao, so he tries to get out…but things are never that simple.
Meanwhile, Walt makes a friendly acquaintance in Sue, Tao's sister.  A "wigger" (Schenk's word, not mine — however petty) dating girl with a bright future, Walt takes a liking to her feisty demeanor and the fact that she clearly has a good head on her shoulders.  One thing leads to another, Walt quite gallantly defends Tao from the Hmong gangbangers, the Asian families consider him a hero, etc.  But a sense of dread is always hanging over the story, and as it drifts toward a heart-breaking if predictable denouement, it at least tries to stay fresh along the way.
In many ways, "Gran Torino" and its main character recalls "Million Dollar Baby."  There are similar themes and plot points along the way, to be sure.  But as trite as "Baby" was, "Gran Torino" deserves some sort of medal for how hackneyed its ideas are.  That said, one cannot disregard the fact that Clint Eastwood found something in this script that he wanted to work with on the big screen, and he's proven time and again that he can find depth in the shallowest of examples.  What's more, there is real potential here.
As Walt Kowalski, I expect Eastwood will more than entertain, depending on how much of the blatant slurs make the transition from page to screen.  He's got an unforgivable, essentially ignorant and tactless approach to everyone around him and he's not about to shy away from telling you how he feels.  These elements make his one or two emotionally wrenching scenes really soar, which could give the actor the stage for one hell of a showcase.
I can't be sure who has been cast as Tao, but whoever gets the role will find himself in the envious position of sharing a lot of screen time with Eastwood.  The interaction between the two characters is a great fit as Walt helps Tao get away from "the life" and man up with some constructional skills, despite his attempt at grand theft auto.
This is a very intriguing choice for Eastwood as a director following the release of "Letters from Iwo Jima" two years ago.  One almost wonders if lingering empathy from his experiences on that film drove him to "Gran Torino" despite its flaws.  Whatever the case, he should be able to elevate the material from its modest origins and bring it into a relevant light.  He's done it before and I'm sure he'll do it again.  And as always, this isn't someone you count out at this time of year.
At the end of the day, "Gran Torino" could rack up nominations for Best Picture, Best Director, Best Actor and, because Eastwood has a tendency to make those around him look better than they are, Best Original Screenplay.  But let's face it — any other director and it would probably not be held in such anticipatory esteem.  Hell, you might not even be reading these words…