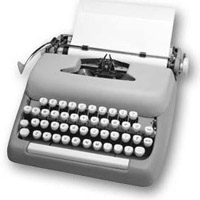 "You think I come from another world, don't you? Filled with all these strange things you've never seen…Well I do, I guess."
Cormac McCarthy's "The Road" debuted last year to one of the biggest literary love fests in recent memory. From Oprah to Pulitzer, the author had one hell of a year, not to mention the Golden Globe- and Oscar-winning adaptation of "No Country for Old Men." And so, after failed attempts like "All The Pretty Horses" (still one of my picks for director's cut I want to see the most), McCarthy's books are hitting the film world hard. Adaptations are coming from Todd Field and Andrew Dominik, and in just a few months, "The Road" hits screens from director Joe Hillcoat (he of the fantastic "The Proposition") and screenwriter Joe Penhall.
And rest assured, fans — from the looks of this script, you have very little to worry about.
A quick catch-up for those who don't know what "The Road" is about: It's a post-apocalyptic world. Character names are omitted, leaving mere pronouns as items of identification. A man (to be played by Viggo Mortensen) and his son (Kodi Smit-McPhee) make their way toward the coast, hoping to find warmer weather in the desolate despair that surrounds them. The script is as sparse as the book; I honestly couldn't tell you if there was a single scene added.
Much has been made about the enlarged role of the man's wife (Charlize Theron), but that really only adds up to a good cameo for Theron, each scene meatier than the last. Theses were the few sequences that seemed new to me, flashbacks of events before whatever terrible event took place, quite subtle and unassuming. No dialogue, no big moments, just a couple in love going through their routine lives, enjoying each other.
These sequences, told from The Man's perspective, add to the heroism of the character. However, the argument could be made that The Wife still comes across as difficult to like and even easier to hate, for reasons that would be spoilerific if you've not read the book. I'm sure Theron will bring her A-Game to the role (in a weak year, it's a definite contender for a supporting actress nomination, based solely on the fact that every scene she has is a perfect contender for an Oscar clip), but I wished I could sympathize with her just a little on the page.
Along the road our duo meets a variety of folks, including more good cameo time for Robert DuVall and Guy Pearce toward the film's conclusion. While their parts are fine and good, I can't help wondering if their casting will be more distracting than helpful (neither character has more than five-to-10 pages).
The bigger encounters The Man and The Boy face are much more horrifying and emotionally wrenching, chief among them being an ungodly terrifying scene in which the two stumble upon a group of cannibals and the dying humans they eat alive in their basement. I was sweating just reading these pages (as I was in the book), and it has the potential to be one of the most nerve wracking sequences in film history. It's moments like this that make me wonder about the film's Oscar prospects. These scenes are pitch black and hopeless, and much more in the horror vein than any Oscar-bound movie that I can remember, including "The Silence of the Lambs."
The movie's secret weapon, and the root of whatever failure and sucess it might face, is the casting of The Man and The Boy. I've never seen Kodi Smit-McPhee in anything, but needless to say if he pulls off the role, it's impossible to imagine him not garnering an Academy Award nomination. It's the type of role that is the only legitimate threat to Heath Ledger in my opinion.
Whereas Ledger's performance is one of showmanship and iconography, Smit-McPhee has the opportunity to pull heart strings and in a non-cloying or baity way to boot. Just like people were reduced to puddles reading the book, I imagine the film could play out in the same fashion, and that really rests squarely on this young man's shoulders.
Luckily for Smit-McPhee, one of our greatest actors shares every scene with him. Viggo Mortensen is perfectly cast. Was anyone even surprised when he was announced as The Man? It's a challenging role for any actor, but one can't help but see it as something as a culmination of the excellent work he's been doing since appearing in that little fantasy film a few years ago.
There's real pain and bravery to The Man, a character whose sole existence is to take his son closer to a better life one step at a time. It's a beautifully written role (again, like always, we have McCarthy to thank for that) and it's hard seeing Mortensen not receive his second nomination in two years. It's the type of role AMPAS dies to award, a family hero, deglamed, beloved actor, etc., and Mortensen has been quietly building up his reputation year after year. With three films this year to support his campaign, I'd have to say you'd be pretty ignorant to vote against his odds at this point.
A potential downfall of "The Road" could simply be that it lacks the beautiful wordplay of McCarthy. Some of the great lines, "If he was not the word of God, then God had never spoke" or "There is no God and we are his prophets" are not present, and I'm sure that's bound to disappoint the loyalists. Personally, I didn't mind it so much. "The Road" is an incredibly faithful adaptation that is more than just a cut-and-paste rehash of the book. Joe Penhall has clearly taken the time and care to craft the story into as livid an adaptation as possible.
As a big fan of the novel, I guess I can say that my fears have been laid to rest. While the success of the film on the screen lies in the work of the actors, at least we can rest assured that they'll be working from a damn fine piece of writing.