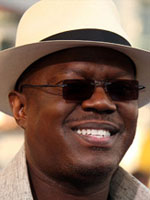 Holy…this is sudden to say the least.
CNN is reporting that actor Bernie Mac died early this morning of complications of pneumonia. The guy was only 50 years old.
What a cold bucket of water to the face. We could go at any time, any place, anywhere. We're not in charge of punching our ticket.
Rest in peace, friend. You gave us some laughs in your time. That goes a long way in the end.