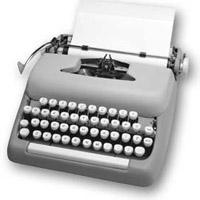 "As far as con man stories go, I think I've heard them all. Of grifters, ropers, faro fixers, tales drawn long and tall. But if one bears a bookmark in the confidence man's tome, it would be that of Penelope, and of the brothers Bloom."
So begins Ricky Jay's narration of Rian Johnson's "The Brothers Bloom," his follow-up to 2005's "Brick."
I loved "Brick."   it was arguably my favorite movie of 2005, but I couldn't help but be nervous when I sat down to read this script. It seems that there are typically two things that happen to promising indie writer/directors.
Sometimes, they just disappear (Phil Morrison of "Junebug" fame).  Sometimes, they get stuck basically making the same movie in the same genre over and over again (looking at you, Wes Anderson!). Sadly, it seems that we rarely get a newbie with a real vision, someone who really has the balls to change things up and do something different than what he's already given us so early in his career.
Against all odds, this is the case with Rian Johnson,and "Brothers Bloom" — and God bless him for it.
(Note: To talk about any of the twists and turns at this early stage would really be punishable by any means you, dear readers, would suggest, so rest assured I will not be saying one single word about them.)
"Brothers Bloom" is, as the opening narration says, the story of two con men. The elder, confident Stephen (to be played by Mark Ruffalo) and the younger, insecure Bloom (Adrien Brody). Bloom hates the con man life, despite the duo being particularly gifted at it. And, like we seen many times early on, he wants out.
But Stephen is able to convince Bloom to participate in just one more con: Penelope (Rachel Weisz), a rich young lady desperate for adventure. "The perfect con is one where everyone involved gets the thing they wanted," says Stephen tells his brother, who reluctantly agrees.
The plan is to let Penelope in on a fake con, have her put up on her own money, and then swindle her into thinking the crew has been killed and that she's on the run from vicious Russian mobsters. She gets the life of adventure, Stephen gets rich, and Bloom gets out. But of course, nothing is as it seems.
Not to put too fine a point on it, but what follows is good.  REAL good.  When I wasn't laughing out loud, which is something that almost rarely happens when I read scripts, I was certainly smiling. Unlike the dark, brooding atmosphere and slang dialogue that so alienated people in "Brick," Johnson's fun stab at a classic con man yarn is full of all the twists, turns and charms a viewer could want.
Sadly, it seems that Johnson is one of the few emerging writers to even bother writing toward theme. Gone are the annoying indie quirks for the sake of being quirky — the quirks of "The Brothers Bloom" fold upon themselves to build the story into a richer, more satisfying tale. For example, here's a short speech from Penelope to Bloom regarding a pinhole camera she made out of a watermelon as one of her many hobbies:
The Taj Majal taken by a fat tourist with diarrhea and a point-and-shoot camera can be the flattest, dullest, "Here's us at  the Taj Mahal, oh lovely lets go stick our thumbs up our asses" picture. But you can look at the most menial everyday thing, and depending on how your pinhole camera eats the light, it's warped and peculiar and imperfect.  It's not reproduction, it's storytelling.
Where "Brothers" could go off the rails with quirk and needless action, Johnson instead centers it all on the characters. And it's not just the inevitable budding love story between Bloom and Penelope, but also the very complex and exceedingly satisfying relationship between Bloom and Stephen.
Towards the middle of the script, a character known as The Diamond Dog (Maximillian Schell) emerges, and the script begins taking on an undercurrent of the sinister. The Diamond Dog on the page is a fascinating character, never fully spelled out, but hiding there in the crevices, opening up more layers of Bloom and Stephen than I expected.
While Johnson's ear for witty dialogue is exemplary (and far removed from his "Brick"-slang), it's his mute character that nearly steals the entire show: Rinko Kikuchi's Bang Bang (known in the draft I read as The Chink). Saying but three words throughout, Bang Bang is one of the most interesting characters of the piece, fit with pyrotechnic exploits and all.
In fact, the "Babel" star could be the big supporting actress candidate from Bloom, and hence, the film's best shot at acting glory.  While I've no doubt Brody, Weisz and the why-the-hell-is-he-still-not-an-Osacr-nominee Ruffalo will excel, Kikuchi has the benefit of being in a typically less competitive category.  In what's destined to be a fan-favorite role, I'd call her one of the season's dark horses.
We'll have to wait and see how "The Brothers Bloom" performs before really talking Oscars, however.  As I see it, and as wonderful as I think it is, Johnson's script is the best shot. Even if it does get great reviews and strong box-office, it's hard to see AMPAS going for a fun con man movie anymore, isn't it?  That's just the way things go.  We must make way for the the inevitability of Academy-embraced mediocrity.
But Johnson will get his due some day. His next script, apparently a dark time travel story called "Looper," promises to have the wunderkind taking even more risks, pushing himself into new places. And we are the ones that will reap the benefits. "The Brothers Bloom" is no con; Johnson is the real deal, and I have a feeling that a lot of people will get exactly what they wanted and then some from this treat.
Next week: "W" by Stanley Weiser