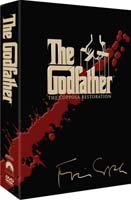 I wonder if any of us really understands the impact of home entertainment, beginning back in the early 1980s with the advent of the VHS and BETA tapes one could rent to play on new machines known as VCRs.
My parents, God bless them, bought one right away, perhaps a way to get their eldest son (me), away at college, to come home and visit weekends. I did indeed, and after Dad would pick me up at the bus station, we would stop at the video store and grab 10 or so movies for the weekend.
I rarely went for new releases.  Instead I chose films that I had seen once on the late show, perhaps, or films of interest I might have heard about.  Sometimes I might even have gone for the films I had never heard a thing about but were directed by someone I recognized or featured an actor I knew.
I was 19 when I hit university and felt I was pretty well educated cinematically, having seen many films at the rep theaters in town.  I would set my alarm for the late shows, attending showings at the libraries and consuming every book I could find on film. So the advent of the VHS tape was a film lover's wet dream.
I watched literally thousands of films at home, over and over, studying them and finding something new each time. When I became a professional critic (when someone finally paid me for it) I made it clear that in addition to reviewing new releases in theatres, I must be permitted to review what was out for the home market.
The generation of film-goers that followed me me (I am 49) are far better equipped with film knowledge than I was as a teen, but they have seen probably thousands more films than I had seen at that age as well. Furthermore, the special features on DVDs provide audiences with extraordinary knowledge that we were simply never privvy to.
Yes I know there are disadvantages to home viewing.  Perhaps it has bred bad manners in movie theaters — talking, coming and going, cell phone use — but I still believe that films should be seen on a movie screen whenever possible.
I am thrilled that Paramount and Francis Ford Coppola have gone back to restore "The Godfather" and "The Godfather Part II" in the upcoming "The Godfather Restoration," which will also include the film that does not exist in my universe, the wretched "The Godfather Part III."  Entirely new generations will get to see two of the greatest films ever made, enjoy the insightful commentary and documentaries that come with the set, and hopefully, come to understand that art can also be entertainment.
My dad, who always supported my addiction to movies, took me to see "The Godfather Part II" the day it opened in theatres, and I have seen it many times since, written about it, celebrated it in lectures and articles, and will do so again when this set arrives.  I believe it to be the greatest North American film I have ever seen…period.  Right behind it is "The Godfather" the two combining to create a stunning family legacy, superbly acted and directed and written as well as the two finest American films ever made.
Does it get any better?  Coppola's genius was making the first film, based on a pulp novel, into a brilliant allegory about the perversion of the American dream, while his second film, deeper, richer in tone and more complex explores how absolute power corrupts absolutely. In a bold stroke he showed us how the Corleone crime family was born out of necessity with Vito (Robert De Niro), and then years later we see his son Michael consolidate his power and eliminate his enemies.
And the difference between the two men would prove striking.  Vito would never lose his soul and find himself alone as Michael would. Vito would be loved and feared, Michael simply feared (and with reason). Would any other director considered for the job have brought the majesty or sense of operatic tragedy that Coppola did to these films? I doubt it.
The only down side to the set is the inclusion of "The Godfather Part III" which I refuse to acknowledge or accept as either a film or part of this series. Paramount betrayed Coppola, not willing to pay Robert Duvall half of what Pacino was getting at a time when Duvall had an Oscar and Pacino did not. Duvall and his character Tom Hagman were integral to the screenplay.  But the studio refused, forcing Coppola and screenwriter Mario Puzo to write the character out, which likely cost MORE than it would have just to pay Duvall what he wanted and deserved.
The film is a pale imitation of what came before, the Michael of this film bearing no connection to the Michael of the previous. While the first two installments richly deserved the Academy Awards they won for Best Picture, the third strangely was nominated, but mercifully won nothing.
The new set hits stores soon, and as a lucky member of the press I should have mine anyday…like a kid home from university for the weekend, I cannot wait.