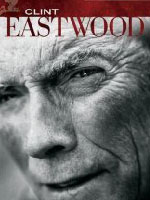 Some of you may know that our own John Foote, in addition to toiling away in the life of a film critic and educating the next generation of Canadian filmmaking talent at the Toronto Film School, is also an author.
His most recent release is "Clint Eastwood: Evolution of a Filmmaker," which is available now at Amazon.com and through the publisher, Greenwood Publishing Group.  Many of the posts he has written about the director have no doubt been informed by much of the research he has put into this project.
Next up, John has a contract with Greenwood to write a book about director Steven Spielberg, so be on the lookout for that when it comes down the pike.  And if I'm not mistaken, he has also written an unpublished book about actor Robert Duvall (who we all know he cherishes as the screen's greatest thespian).  Here's hoping he can get that one into the hands of someone willing to distribute it to the masses.
Exciting stuff all around.  Congrats, John.  Now…send me a copy already.  Autographed.  And that's Kris, with a "K."
(Seriously…bravo.)