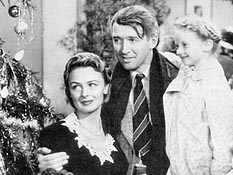 It's a question that just came to me this evening when talking with some friends.  What would you say is the most watched film of all time?  How many films would even be on that list of contenders?
Off the top of my head I would have to consider "The Wizard of Oz" and "It's a Wonderful Life."  Maybe "Titanic," given the givens.
We could maybe be so bold as to propose "The Shawshank Redemption" or "The Lord of the Rings" films.  And isn't "Finding Nemo" the best-selling DVD of all time?  I guess that means it has to be on the list.
"The Lion King?"  "Fantasia?"  "Gone with the Wind?"  What do we think?