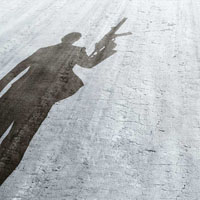 Looking ahead to the second half of the year, there are more than a few films floating to the top of my list of anticipations.  Here's what I'd call the top 10:
1. "The Dark Knight" (hasn't budged in six months)
2."The Curious Case of Benjamin Button"
3. "House of Lies"
4. "Quantum of Solace"
5. "Appaloosa"
6; "The Brothers Bloom"
7. "Milk"
8. "Australia"
9. "Pineapple Express"
10. "Religulous"
Anticipating with caution: "W"
Movie I hope disappears before it releases the most: "Ace Ventura Jr."
How about you?