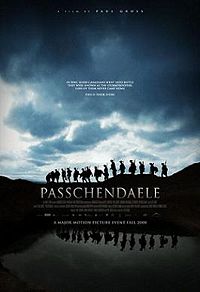 The first press conference of the 2008 Toronto International Film Festival was held yesterday for the announcement of the Opening Night film, traditionally given to a Canadian film.
Canadian filmmaker Paul Gross will kick off the 2008 Toronto International Film Festival with the world premiere of his World War I epic "Passchendaele."
Set during the height of the First World War, the film tells the story of Sgt. Michael Dunne (Gross), a soldier who is brutally wounded in France and returns home to Calgary, torn apart by what he saw in combat. While in the military hospital he meets Sarah, a mysterious and beautiful nurse with whom he falls deeply in love. When Michael's younger brother signs up for duty in the war, Michael re-enlists to protect his younger brother. They are among thousands of Canadians sent to Ypres where a third battle is being waged against impossible odds.
Co-Director of the Film Festival Cameron Bailey said, "Paul Gross is an inspiring Canadian and a leader in our industry. By paying tribute to our nation's heroes — including his own grandfather an Alberta veteran of Passcehndaele — Gross uses the viceral charge of movies to contribute a foundation chapter to our national history."
There are so few Canadian pictures about our histroy and heritage that I am damned excited about this one Gross has the talents and smarts to make this a truly magnificent epic.