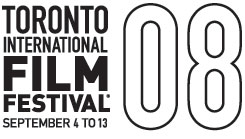 With Cannes on the downswing, it becomes time to to start making preparations for the annual Toronto International Film Festival, for which screening announcements begin next month. I have been covering Toronto for more than 15 years and can safely say it is Christmas to a film critic.
Each September I move into the Delta Chelsea Hotel for the duration of the festival — it makes no sense to make the 90 minute drive home each night as the days begin at dawn and often tie into the following morning. My wife and girls make the drive into the the city for the weekend and swim while I screen. And if time permits, I take Sherri to a Gala screening at Roty Thomson Hall.
Over the course of each festival I see between 30 and 50 films (50 being my personal high, in fact) and though it sounds like tons of fun, and I would not miss it for the world, it is exhausting to say the least.
Looking at Cannes we can begin to see some of the films that will no doubt make their way to TIFF as well, though I am guessing here folks…need to make that clear.
Obviously Atom Egoiyan's "Adoration" will be here, as all of Atom's films are. He is the festival's favorite son, his masterful "The Sweet Hereafter" being one of the great film festival experiences I've ever enjoyed. Though James Cameron's sinking boat epic swept the Oscars in 1997, the best film was Egoyan's haunting study of how grief has gripped a small town after the deaths of many of its children.
With Canadain money sunk into "Blindness," look for that to land here as well. And it is my sincere hope that Clint Eastwood's "Changeling" will make its North American premiere in Toronto, too.
Steven Soderbergh has had many a film open here, thus it makes sense that "Che" will bow at the fest in some form, either the massive four-and-a-half-hour version, or split in two. James Grey, meanwhile, has been another favorite in Toronto, so his new picture should also be in the line-up.
Over the years, Woody Allen has enjoyed some success here, and yes, I expect his new work to bow, along with more than 300 others. For ten days, cinema is all that matters in this city.
I have been fortunate enough to become good friends with William Marshall, one of the three men who created the Festival of Festivals back in the 1970s, which grew into what we have now. Bill has told me many great tales of the early days that leave me in tears of laughter, and even he is astounded by what the festival has become. Under the firm guiding hand of a Zen master — the great Piers Handling — Toronto's festival is without question the most important North American fest. More than a few insiders believe it to be the world's leading exhibition.
I know Piers slightly. He is a man of calm in a sea of frantic motion during the fest. Each year I bump into critics I have forged friendships with over the years, and they are always thrilled to be here. There are complaints that the festival has gone commercial, allowing the massive Hollywood films to operate their junkets out of the Four Seasons Hotel during the fest's first weekend, but those complainers are generally those without access.
Personally, I think Toronto walks the line of fine commercial product and art showcaes perfectly well, with last year being a classic example. Among the Gala Presentations in 2007 were "Michael Clayton," "Eastern Promises," "Elizabeth: The Golden Age," "Across the Universe" and "Reservation Road. The special presentation program showcased "The Assassination of Jesse James by the Coward Robert Ford," "Atonement," "Lust, Caution," "Margot at the Wedding," "Into the Wild," "No Country for Old Men, " "In the Valley of Elah," "I'm Not There" and "Persepolis."
Run a comb through those titles and churn up the number of awards notices, AMPAS or otherwise, and one begins to get an idea of what TIFF is all about.
And..after all, "Godzilla" opened on the Croisette, not in Toronto.