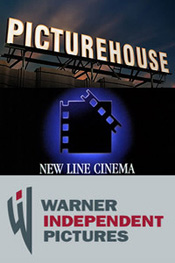 The news that Time Warner is phasing out Picturehouse Entertainment and Warner Independent Pictures was a bit upsetting this morning, I have to say.
WIP may not have hit any major strides (though a Best Picture nominee one year after it became a brand wasn't too shabby), but I believe Bob Berney had built something special at Picturehouse, a company that was beginning to look like a real home for filmmakers and visions you can't put into little boxes.
Of course, the "dependent" circuit, as it were, has claimed this sort of artists' haven thing for some time. But long ago many of them began to succumb to the same inflated budgets and profit-obsessed mentalities as their parent companies. I never got that vibe from Picturehouse.
Just look at some of the product: "Fur," "A Prairie Home Companion," "Pan's Labyrinth," "Tristam Shandy," "Mongol" and "La Vie en Rose," featuring a lead performance whose ultimate Oscar victory caught more than a few people off guard.
Forgive me, but the notion that the now in-house New Line Cinema is somehow going to reach the niches that Berney and WIP did is a stretch. The potential seems all too clear for the brand to go back to the genre-soaked days of old, Dimension Films to Warners' Miramax. But I'm happy to be proven wrong.
But for me, it's a sad moment. I liked what Berney had cooking and on the occassions that I spoke to him about this project or that, I thought he had a pretty hip (and, thankfully, realistic) vision of what he could do at the company.
But what do I know?